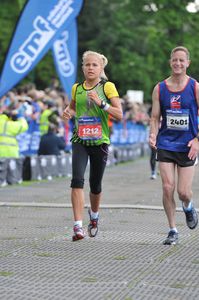 Serious female chat- you've been warned.
So this morning I am going on a long slow run with a running friend who has helped me so much over the past two years, my running guru, person on runner knowledge. However it dawned on me....I'm on my first period in 4 years. Through different contraceptives and illnesses, I havent had a period whilst being a runner. As a swimmer, I coped, mildly, cramps in the middle of a sprint sesh where diving off the block, bent over in front of my peers was always a test. However running....what do I wear? My cramps where horrendous yesterday and last night!?! Arghh do I ask a female runner friend? Asking women about things like that can be a risky business. Predicting how to discuss issues like this with peers is something i struggle with, blabber-mouth here will talk about anything to pretty much anyone in case you havnt guessed!!
So, I googled it. The answer to many of my problems nowadays. (I am attempting to pass on this valuable knowledge to children I teach) and this link seemed a brilliant source of womanly knowledge...whether you choose to use it is a different matter, but have a read.
http://www.runnersworld.co.uk/staying-healthy/30-things-every-woman-should-know-about-running/285.html
Right....safer with leggings for this run? Will feedback :) x